A great update takes place on the test platform, why ?
A great update takes place on the test platform, why ?
Our community is grow up day by day and day by day many of you can't book missions, as places are too limited. To satisfy everyone, we decided to completely modify the reservation system of the missions.

Now, you can book one mission at a time. To book another, your mission will be approuved ou rejected.
Here is the new design of the page When a mission is done, it will be displayed that you do not have access to the brief. The same things when you have reserved a mission, you will have access only to the mission that you have booked.
Here are the pages you will see as your mission progresses.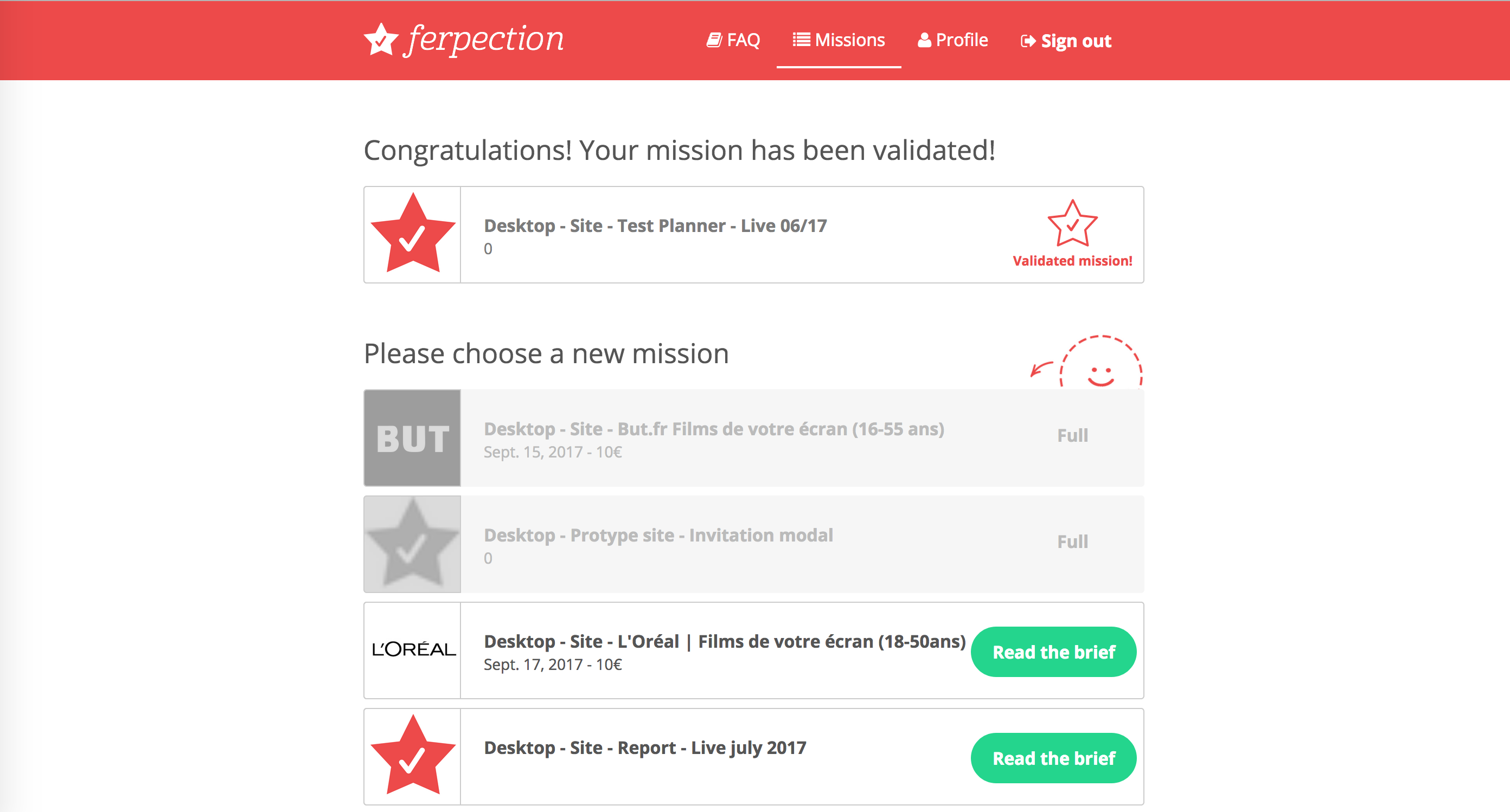 Lorsque vous réservez une mission mais que celle-ci ne vous est finalement pas adressée, vous pourrez désormais l'annuler vous même.

Lorsque vous aurez soumis votre rapport pour la première fois :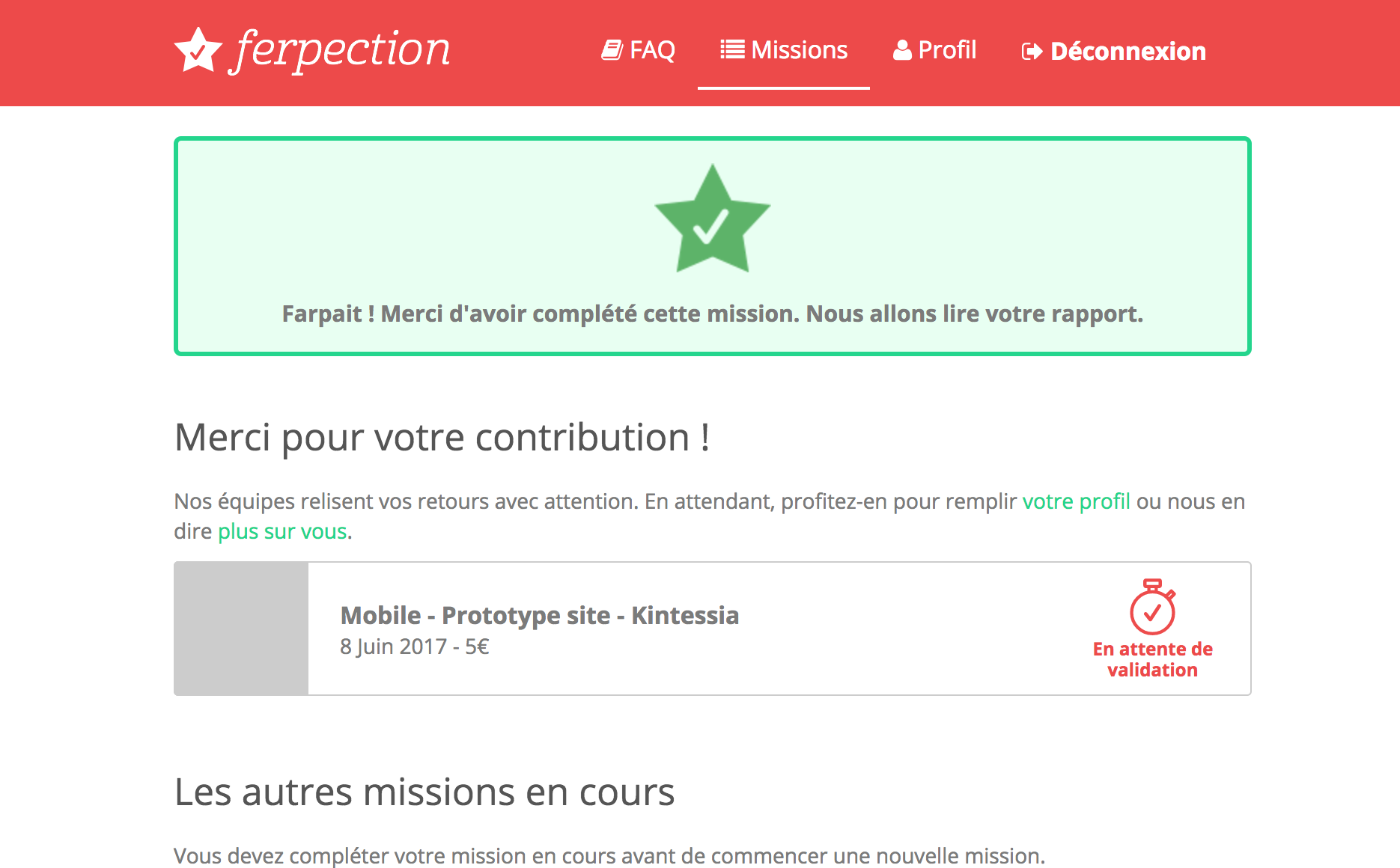 Si l'on vous renvoie votre mission pour des corrections :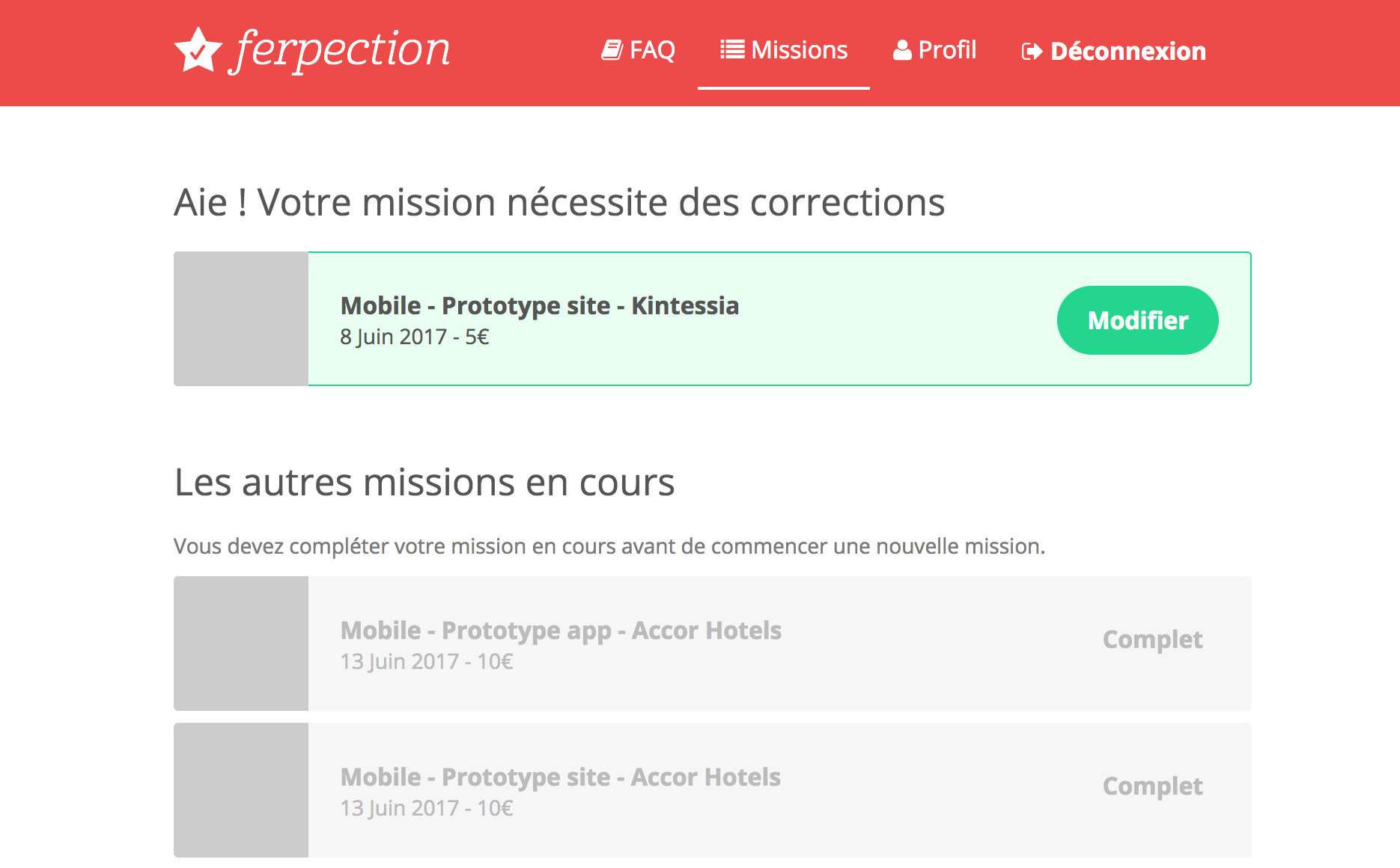 Lorsque votre mission est validée :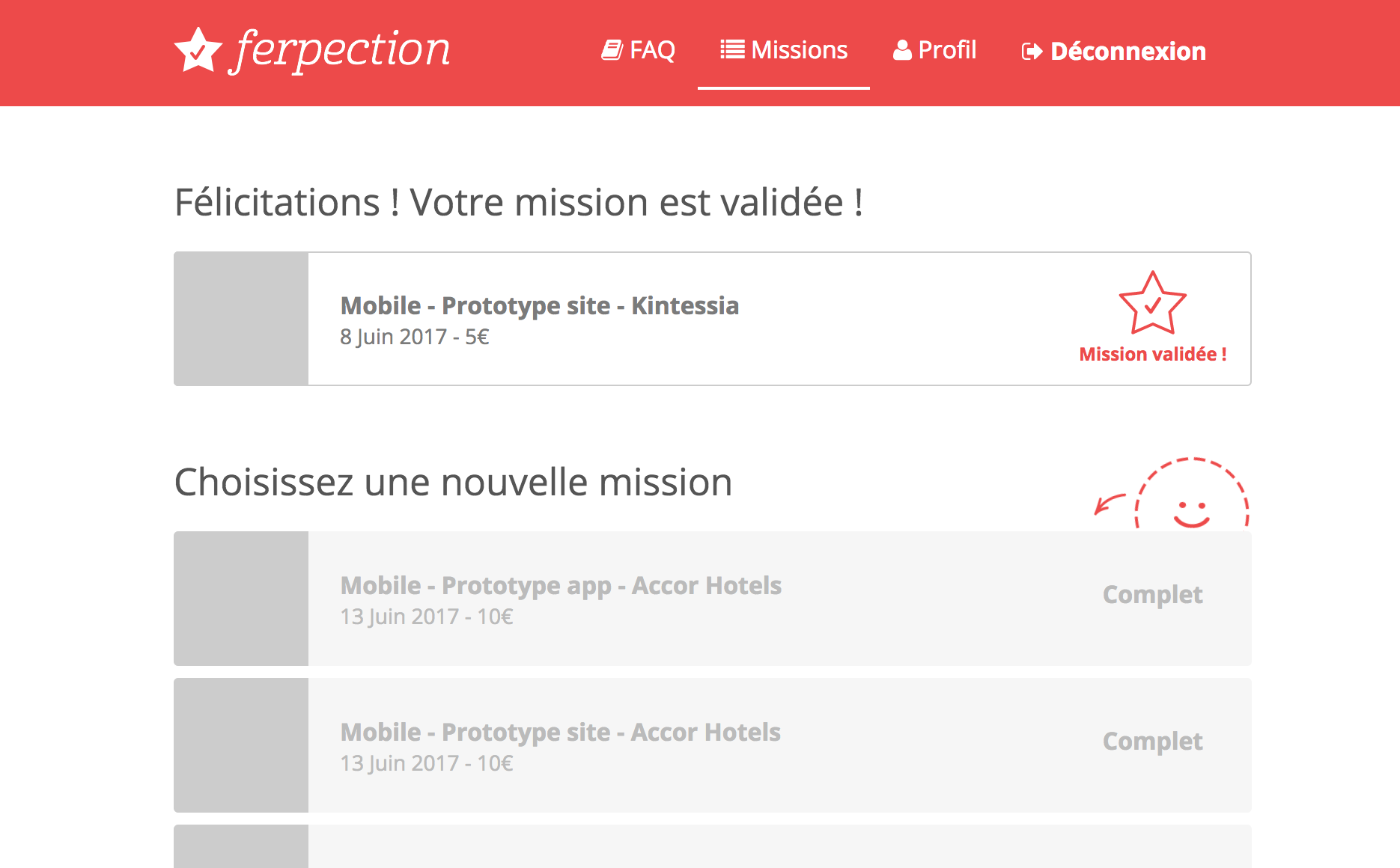 Lorsqu'aucune mission n'est disponible :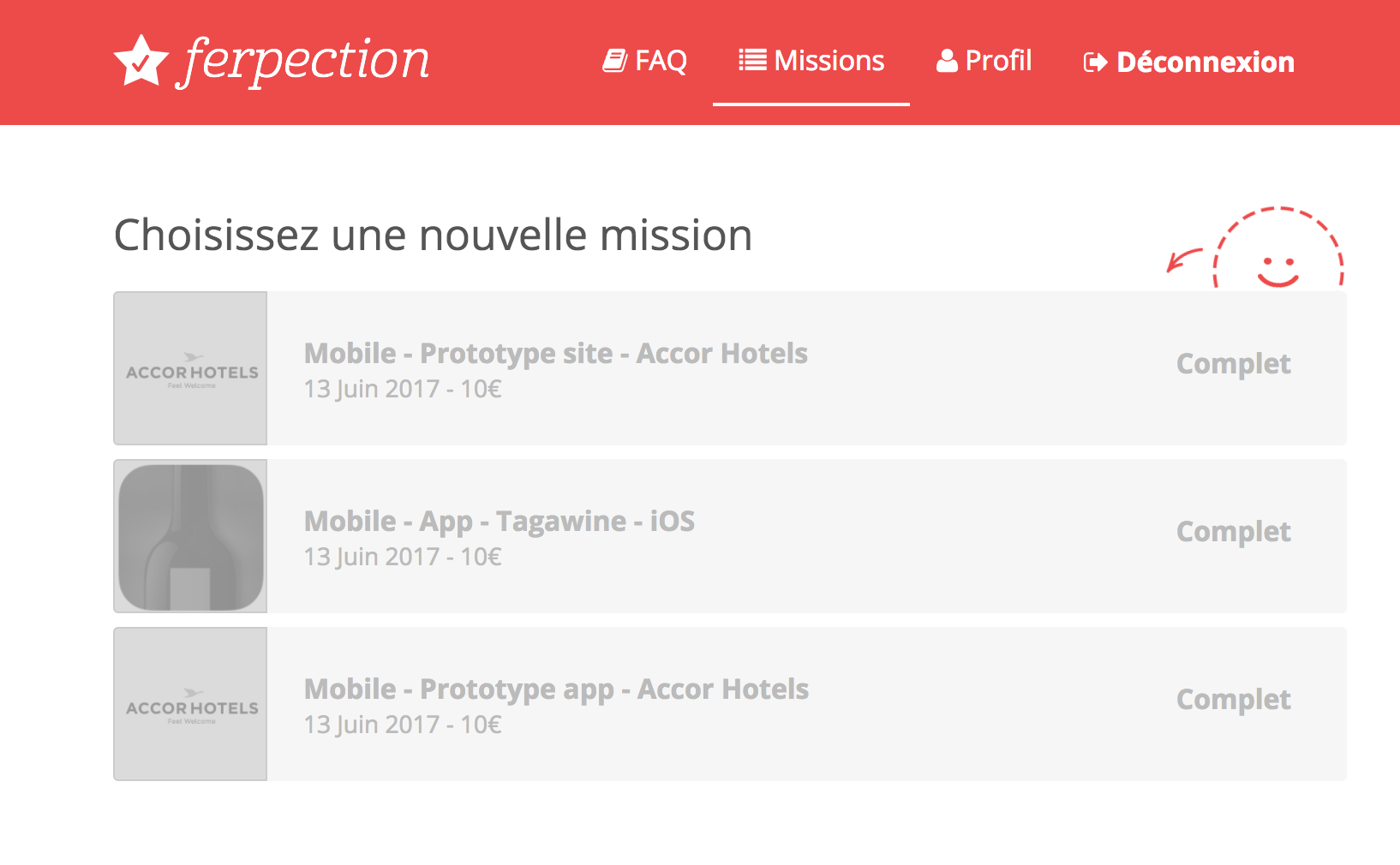 Sachez que si, lors du lancement de cette plateforme vous avez plusieurs missions actives, l'algorithme n'en gardera qu'une seule et annulera les autres.
Si vous avez des questions sur cette nouvelle plateforme, n'hésitez pas à envoyer vos questions à Théo (theo@ferpection.com) afin d'avoir vos réponses et de permettre de rajouter des informations sur la FAQ.
---
---